Conveyors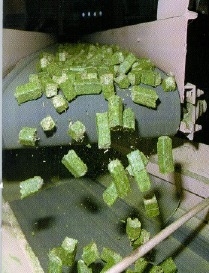 Warren & Baerg manufactures conveyors and conveying systems for different applications. The conveyors are engineered to bring increased efficiency to processing operations. WB conveyors can accommodate a wide range of materials from loose, chopped hay to large 1-ton bales, cubes, pellets and packaged pallets.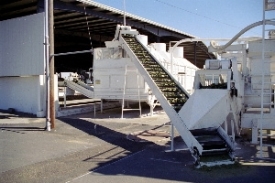 Warren & Baerg works with you to incorporate combinations of our conveyors in the form of a conveying system that will meet your specific needs. We maintain an in-house engineering staff for the design and testing of all material handling conveyors. Design and design changes are handled quickly and accurately with computerized aided design - to provide clear drawings and solutions.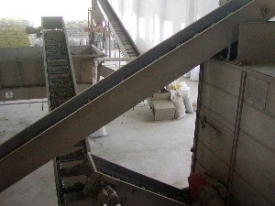 We provide the control system to help increase productivity and contain installation and maintenance costs by utilizing modern and programmable technology. From a simple relay panel to a computerized control system, relay logic and pneumatic control devices, WB conveyors are engineered for easy-operation. All systems use energy saving motors, motor control devices and variable speed AC drives. Warren & Baerg control systems are designed to meet NEMA, JIC, and NEC requirements.