Article and Video on Energy Recovery From Plastics
Dec 26, 2012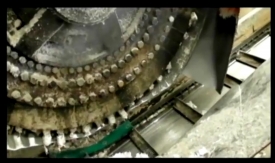 One of our cubing customers, Balcones Recycling, participated in a study conducted by the University of Texas at Austin and the American Chemistry Council. The University and American Chemistry Council confirms the viability of using non-recycled plastics as a fuel source. See how the non-recycled materials were utilized in this video and read the articles from both the Fall 2012 Issue of Renewable Energy from Waste and from the American Chemistry Council. Links to both articles and the video are as follows.
http://www.rewmag.com/acc-plastics-study-2012.aspx
http://plastics.americanchemistry.com/Sustainability-Recycling/Energy-Recovery
http://www.youtube.com/watch?v=HEegl1vwJTo
For more information regarding cubing Non-Recycled Plastics or other waste materials telephone Warren & Baerg at 559-591-6790.