About Us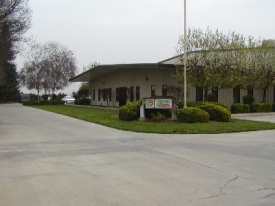 With over 350 cubers operating worldwide and over 40 years in the cubing industry, Warren & Baerg Manufacturing, Inc. has an established international reputation for dependable equipment and superior customer service. We are the largest equipment manufacturer and parts supplier in the cubing industry.
Since 1966, when Cecil Warren and Bob Baerg bought the first John Deere Field cuber in central California, the goal has been to perfect the process. Through redesign and the use of higher quality metals and hardfacing alloys, the life of high-wearing parts was improved by as much as 200%. By 1974 the company had its own line of replacement parts and a thriving service and repair business.
Pursuing this commitment to quality and durability, and to respond to the need for higher production rates, Warren & Baerg developed the first of their cubers. The Model 200 Cuber can produce 6 to 8 tons of cubes per hour and can process a wide range of forage materials.
The desire to conduct on-site cubing tests and demonstrations, and continue with their own research and development projects led to the development of the Portable/Stationary Cuber. It is a completely self-contained unit that can be taken to the project location. This mobility has allowed on-site testing and demonstrations throughout the United States and Canada. It has been an indispensable part of the ongoing material testing and equipment development necessary to the growth of the cubing industry.
Continued research and market analysis resulted in the Model 200HD Cuber. Originally designed to handle the hard to densify agricultural waste materials, it has proven very capable of processing a clean, well-separated paper stream. Some of the strength and convenience features of the Model 250 have been incorporated into the 200 HD's design - heavy duty bell crank, large bearing, the right hand end cap, and external press wheel to wear plate adjustment.
Progressive research, industry knowledge, technical expertise and a solid commitment to top quality equipment and customer service - this is Warren & Baerg Manufacturing.
� var _gaq = _gaq || [];
� _gaq.push(['_setAccount', 'UA-23129257-1']);
� _gaq.push(['_trackPageview']);
� (function() {
��� var ga = document.createElement('script'); ga.type = 'text/javascript'; ga.async = true;
��� ga.src = ('https:' == document.location.protocol ? 'https://ssl' : 'http://www') + '.google-analytics.com/ga.js';
��� var s = document.getElementsByTagName('script')[0]; s.parentNode.insertBefore(ga, s);
� })();

Contact Telephone +1-559-591-6790 / Contact Email: info@warrenbaerg.com